Many times it would be great to learn an airport's weather while not having ready access to a computer or tablet? At work or in a meeting, and ForeFlight is available?

Leidos is now offering weather text messaging from a phone.

It's simple and easy, text keyword M or METAR or T or TAF and ICAO airport code to 358-782‬ or FLT SVC. Scroll down for menu of commands.

Examples: M or METAR then an airport's ICAO identifier like KSFO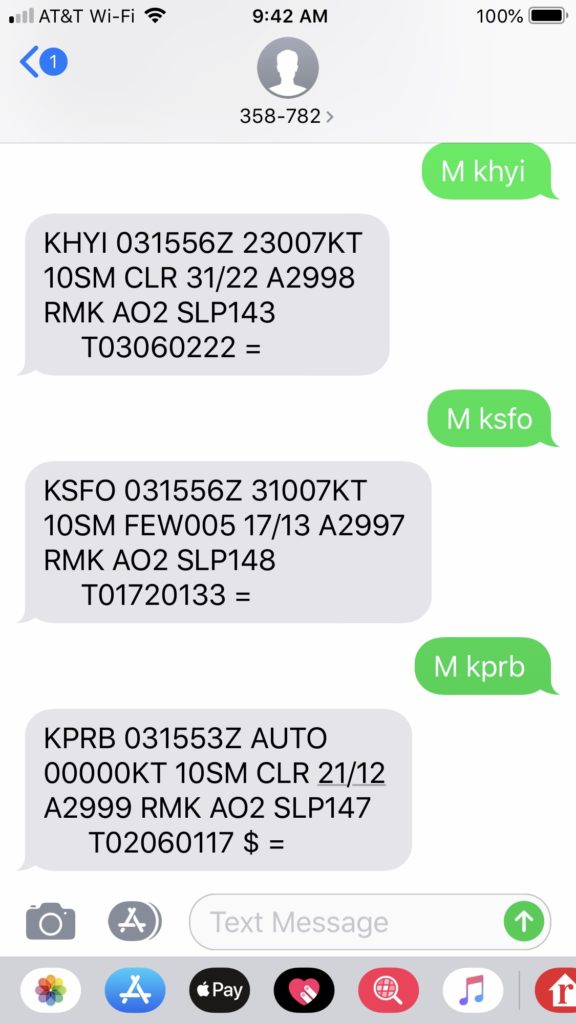 Leidos weather by text message commands:

Text 358-782‬ or FLT SVC plus any of the following commands:
HELP for menu of options
M or Metar plus airport ICAO code
T or TAF plus airport ICAO code
ACU plus active flight plan ID for adverse conditions update
PT for Plain Text. Adding PT to the end of any command replies in plain text instead of the standard abbreviations.

Example: M KSNS PT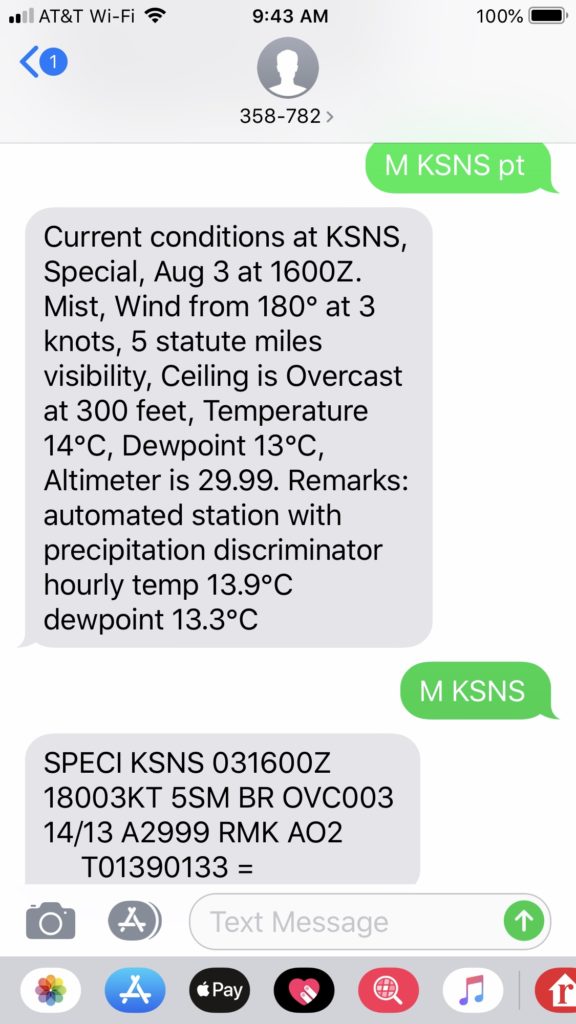 Give it try. Pretty cool service.